SIX YEARS MEMORIAL MASS IN HONOUR OF BOMB BLAST VICTIMS OF ST. FINBARR'S CHURCH RAYFIELD, JOS
11th March every year since 2012 is celebrated in memory of the fourteen people who  died in the terrorist bomb attack on Finbarr's Catholic Church Rayfield,  in the Archdiocese of Jos.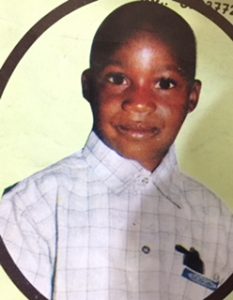 The damage to human lives, the Church building and the parish house could have been more severe  but for this 
ten-year old scout, Benjamin Tari,  who in the process of interrogating the driver at the gate, the car loaded with explosives intended  to cause maximum havoc detonated prematurely.
At a Mass  on Sunday to mark the 6th anniversary, the Archbishop of Jos, Most Rev. Ignatius A. Kaigama, declared that henceforth the 11th of March is to be marked as an Archdiocesan event with a memorial Mass in St. Finbarr's Church to honour the victims of the bomb attack – who died in active service of faith.
…….
The text of the Archbishop's message to the congregation after the attack in 2012.
My dear Parishioners of St. Finbarr's Parish,
I cannot find very adequate words to address you and to express my deep pain over the sad bombing of your Church by suicide bombers which led to many deaths and the partial destruction of your recently expanded and renovated parish Church as well as your new parish house. May the Mass we offer today the 11th of April 2012, be a great source of healing to us all.
The entire family of the Catholic Archdiocese of Jos shares in your great grief at the loss of the following brothers and sisters: 1) Mado Francis 2) Rosaline Sunday 3) Henry Raphael Chuwang 4) Christiana Henry Chuwang 5) Emmanuel Ndat 6)Rose Nyam (7) Monday Pam John 8) Faith Nwabuezie Akpe 9) Victor Dakogol 10) Alex Dalyop 11) Tari Benjamin 12) Regina David 13) Emmanuel C. David 14) Simon Albashe. 
On March 11th 2012, these departed brothers and sisters had attended Holy Mass that morning and were worshipping happily when anti-social and retrogressive elements decided to terminate their lives by attempting to drive a bomb-loaded vehicle into the Church. Luckily, some brave scout boys (who were killed in the process) came to the rescue by delaying the bombers, but when the car exploded at the gate it still caused such terrible destruction to lives and property. If they had succeeded in getting through the gate and getting very near the Church the impact would have been more disastrous. In all things we give glory to God.
We  offer you our heart-felt condolences over our brothers and sisters who died "in active service of the Lord". May the Lord receive them into his eternal Kingdom of peace and happiness. We continue to remember in prayers those who sustained physical injuries and/or those traumatized terribly by this negative experience. May the Lord grant them total healing.
This act of bombing innocent worshipers is an evil act which deserves condemnation by all decent people. Such an act as has been carried out in other worship places is made  more abominable especially when it is said to be carried out by the bombers as an "an act of faith" to please God or to bring about a forceful conversion to their religion. This is religion in reverse gear and no doubt, very dangerous to humanity.
For us Christians even in the most trying moments we continue to trust in the Lord. We pray for a conversion of hearts of these evil doers and their sponsors who secretly facilitate the commission of such dastardly acts.
We are confident that the Lord who says "vengeance is mine" will know how best to re-orientate these people who want to destroy our common humanity.
I urge you to be more united in prayer, firmer in faith and be ready to overcome evil with good. Our Lord and Divine Master will continue to watch over you while you continue on your part to WATCH and PRAY.
In communion of prayers, I remain,
Yours sincerely in Christ,
Most Rev. Ignatius A. Kaigama,