MAIDUGURI DIOCESE AT 50: THE TESTIMONY OF AN INCREDIBLY RESILIENT AND VIBRANT FAITH
24-11-17: Catholic Bishops of Nigeria were in Maiduguri to celebrate the Golden Jubilee of the creation of Maiduguri Diocese. The Jubilee celebration was a great occasion. Hospitality was excellent. The Governor and Bishop Oliver Doeme collaborated well to receive the Bishops.
The Bishops paid a visit to the Governor of Borno State, His Excellency, Alhaji Kashim Shettima, at the Government house.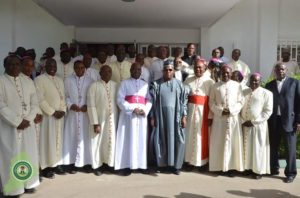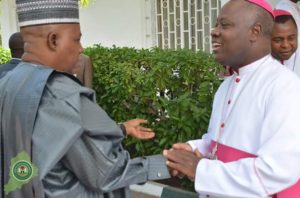 The Catholic Faithful warmly received us. The joy of the people was contagious, their faith incredibly resilient and vibrant.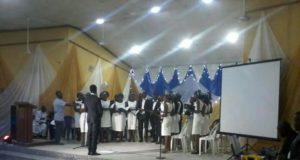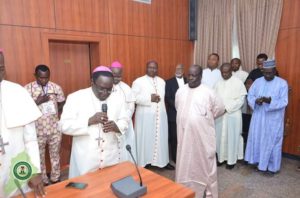 In the midst of so much suffering on account of Boko Haram attacks, nothing has diminished in the people in their love for Jesus and His Church. To God be glory, honour and adoration!